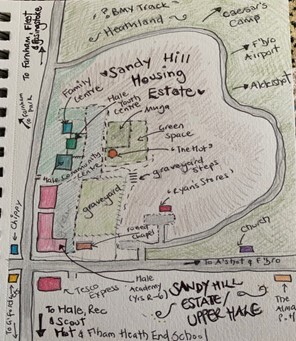 We officially launched on 6th May 2022, although we had been open to young people since April the 22nd, as we wanted the young people to enjoy their space before sharing it with anyone else!
We had been getting to know young people in the area, especially those living on the Sandy Hill Estate, since late August 2021, with their help, advice, and guidance we have created an incredible space for the whole community to enjoy.
The Shed is the name our young people democratically voted for over a course of a few weeks, following a competition to name the Youth Centre. The Shed was the outstanding winner, and this is the name we use for all the youth clubs and activities run by the Centre now.
For more information on our Youth Clubs and Volunteer Opportunities download a copy of the latest #WEAREHALEYOUTH briefing here.