The centre has been developed over the last 8 years to provide a safe and welcoming space for everyone. Our Pop-Up Community Café launched in April 2021 to run alongside and complement a newly acclaimed Community Fridge & Cupboard which opened the previous August to help those in need and minimise food waste.
a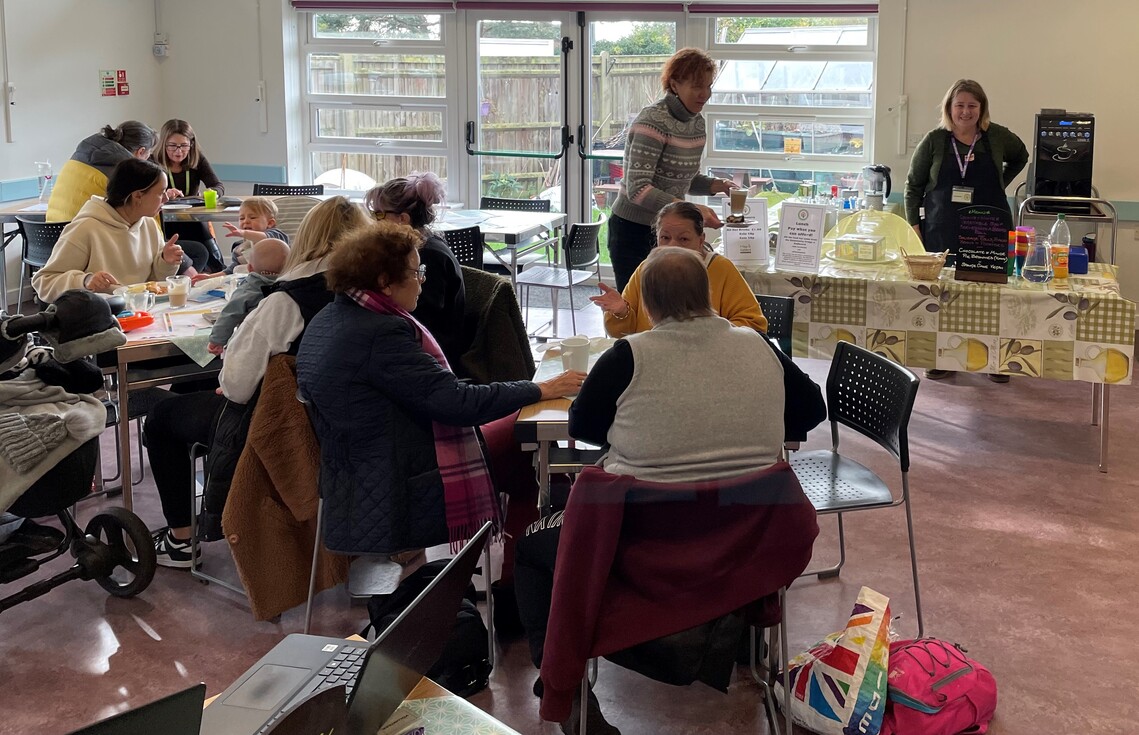 The central hub is the Community Wednesdays when we open up to a senior's group in the morning, a community drop in with a pay what you can afford café and a Community Fridge & Cupboard preventing food waste and giving local residents access to fresh and frozen food. The afternoon rounds off with a crafting session for anyone to drop into. We also have an ex-Citizens Advice adviser who is on hand to talk with residents and help them with issues they might be experiencing. Some weeks we are joined by other agencies to be on hand to chat with visitors and build relationships.
If the hustle and bustle in the Main Hall is not your cup of tea, you can take a moment to relax in our new Lounge area. Ideal for a moment of quiet, or if a safe space is needed to take some rest. For SEN we can also offer this area as a sensory space.
a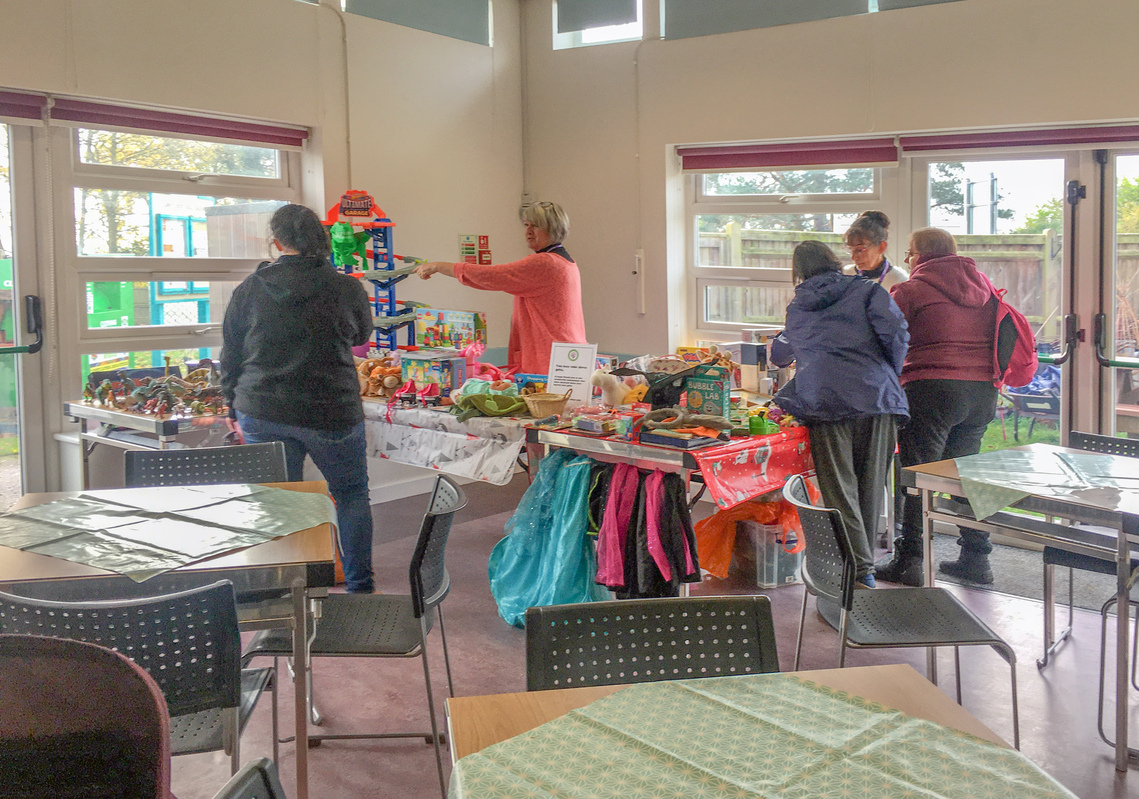 Surrounded by a productive community garden which is looked after by a variety of volunteers of all ages you will often see groups taking refreshments in the garden and spending time together socialising. This has been a hugely important part of the work of the centre which is working to reduce loneliness and social isolation.
a
WARM HUB. In December 2022 we joined the network of Warm Hubs set up across Surrey to supply support to residents in these challenging times. Our twice weekly 'Warm Hub' sessions are somewhere to come, where you are guaranteed a warm welcome, a hot drink and an opportunity to partake of a delicious pay-what-you-can luncheon. People will also be on hand to give free energy advice as and when needed.