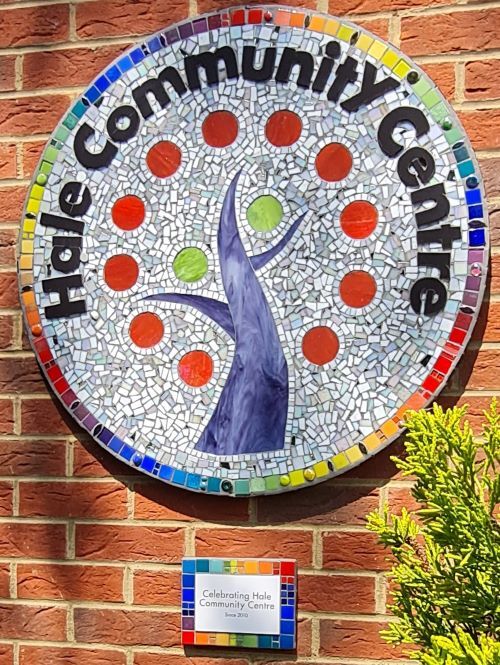 Residents of Sandy Hill first used a bungalow for community activities in 1998. Originally a caretaker's residence, the building was converted and became a well-used community facility, contributing significantly to major improvements in the opportunities available to local residents and their quality of life. As usage of the building greatly increased a stage was reached where the old facilities were no longer adequate to meet growing needs.
As a result, First Wessex (now Vivid) worked with Surrey County Council and other partners to develop a brand-new facility, which in 2009 became a registered charity and company limited by guarantee with the name Sandy Hill Community Bungalow. In 2018 the name was changed to Hale Community Centre in recognition of the Centre working with and for all those living in Upper Hale.
Since its beginnings in 1998 the Centre has been a crucial component of, and hub for, many activities and improvements which have been developed by the involvement of residents and partners, and its wish to remain at the forefront of providing opportunities for all within Upper Hale and surrounding areas.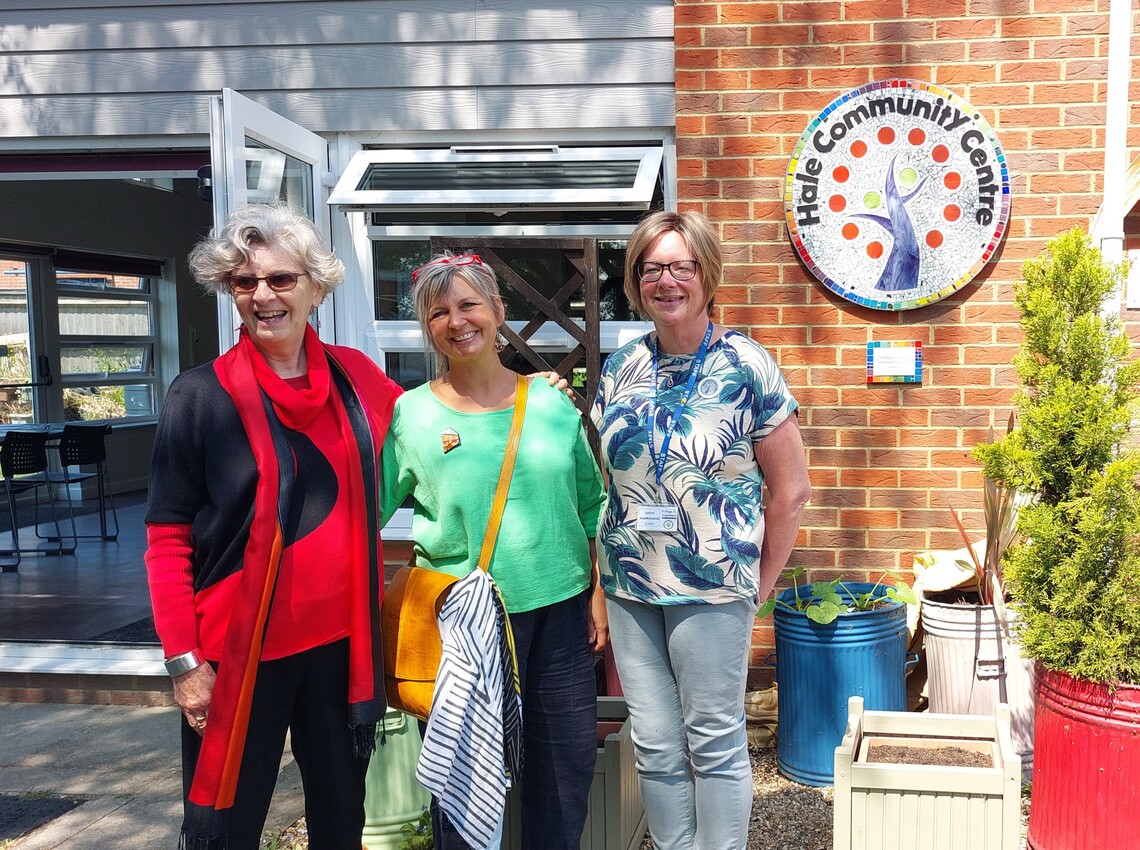 In June 2020, when the Centre initially reached its 10-year milestone, the Pandemic restrictions prevented any celebration. Today, thanks to award winning artist and long-term supporter of Hale Community Centre, Denise Jacques and members of the community, a new mosaic commemorative plaque in the shape of the Centre's logo was unveiled by Norma Corkish, Chair of the Board of Trustees, and outgoing Centre Manager – Cathy Burroughs.
June 2023
17:06, 11 Jun 2023 by Jean Hounsham