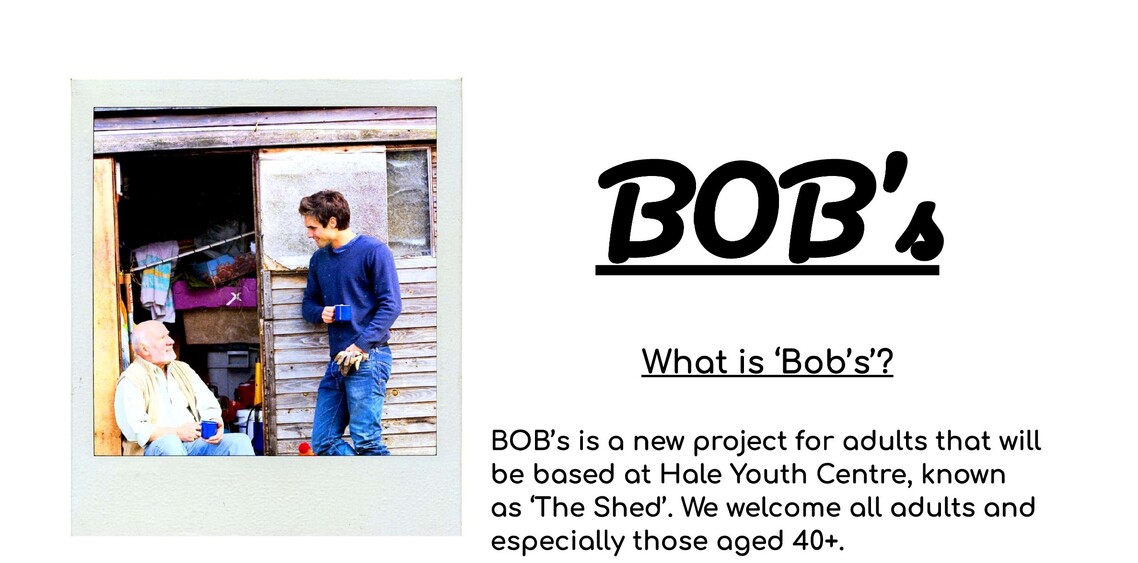 The idea is for the space to become part social club, part meeting point…. And for it then to evolve organically to meet the needs and interests of local people.
It will provide the opportunity for people to gather in a safe,warm space and we plan for it to run on Saturday and Sunday afternoons, on the 1st and 3rd weekends of each month (pending funding).
People will be able to get a hot drink and snack, make use of the resources and equipment available including the outdoor space and be able to chat, or read the paper, listen to a podcast, have a game of pool or table tennis, garden, read the papers, play cards, cook…. Everything in the centre will be available for people to have a good range of things to do... to read more click here.
12:50, 28 Feb 2023 by Melissa Salisbury