Partners across Farnham, including local health, social care, voluntary sector and Councils have come together to understand what matters to residents living in Farnham when it comes to their health and wellbeing.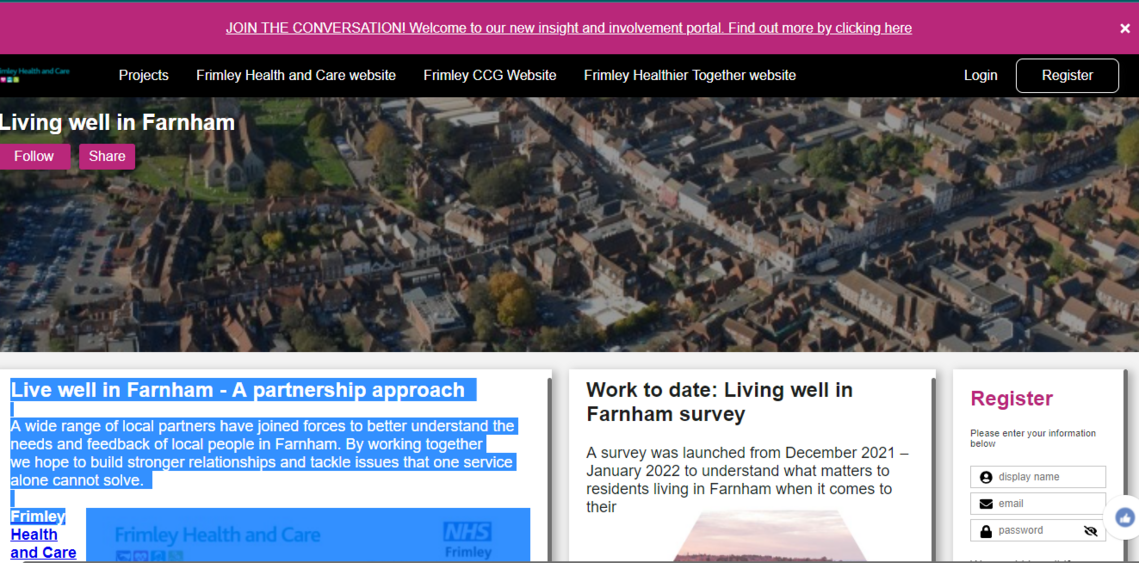 A survey was launched from December 2021 – January 2022. Residents were encouraged to complete the Living Well Survey to help local organisations identify ways they can improve the health and wellbeing of the local population by shaping services to meet demand.
Thank you to everyone who completed the 'Living well in Farnham survey'. The survey is now closed.
We have had 1937 responses. The group of partners are now analysing the responses and will come back to you with how you can be involved.
To keep up to date with this work, visit
Living well in Farnham (frimleyhealthandcare.org.uk)
20:31, 16 Feb 2022 by Melissa Salisbury