Did you know that a third of the food produced globally is wasted?
.....that the food and drink wasted in the UK in 2018 could have filled 38 million wheelie bins?
.....that every day in the UK we throw away approximately 20 million whole slices of bread?

Our Community Fridge & Cupboard plays a part in reducing this waste! We receive regular donations of homegrown produce from individuals as well as items from Waitrose, Tesco, Lidl and Sainsburys, donating surplus stock which would have previously gone to landfill.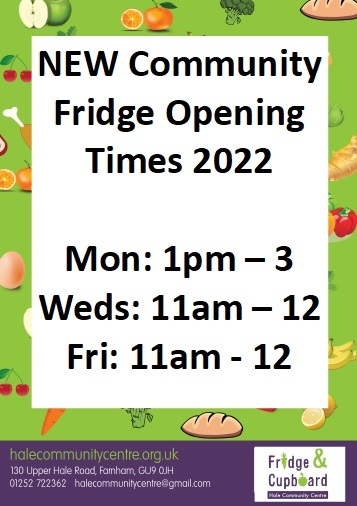 This is free to all, regardless of financial situation. Have a look next time you are passing and see if there is something you could use.
13:00, 30 Jan 2022 by Melissa Salisbury