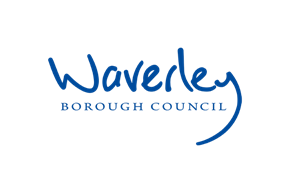 This Summer, Waverley Borough Councils Leisure Team have a range of activities and events to get involved with!
Check out the Summer line up below or download a PDF here:
SKATE EVENTS. Our Summer Skate Workshops return for 2021. Skate Waverley is back for Summer 2021! Skate Waverley offers the opportunity for young people to get free skateboard coaching.
Beginners between 6 and 16 can drop in for a few hours and take part in FREE coaching to get you going on a board. A selection of safety equipment and skateboards will be provided free for use on the day.
Upcoming events are:
The Burys Skatepark – 12 August – 10am to 12pm
Aarons Hill Skatepark – 12 August – 2pm to 4pm
The Chantries MUGA – 17 August – 10am to 12pm
Sandy Hill MUGA – 17 August – 2pm to 4pm
Haslemere Skatepark – 18 August – 10am to 12pm
Cranleigh Skatepark – 18 August – 2pm to 4pm
Booking* will be available soon via an online form only - keep an eye out on our Facebook to keep up to date.
*Please be aware that there are 30 spaces per event. If the event is full you will be put on a waiting list. To make sure all spots are filled fairly, please do not apply for an event you will not attend and only apply for one event per person.
More information will be available on their website soon.
XPLORER. Xplorer is a fun FREE family friendly navigation challenge that gives children a sense of adventure as they explore the park to find the markers. It involves a healthy mix of physical activity and decision making that the whole family can enjoy together. Using a simple map, the aim is to find a number of markers that are located around the park. At each marker children need to identify what is pictured and enjoy learning a fun fact to tell their friends.
Upcoming events are:
Location

Meeting Point

Date/Time

Farnham Park, Farnham, GU9 0AU

Entrance to the park via the carpark

10 August 2021
10am to 12:30pm

Snoxhall Fields, Cranleigh, GU6 8BL

Playground

11 August 2021
10am to 12:30pm

Broadwater Park, Godalming, GU7 3BB

Playground

13 August 2021
10am to 12:30pm
More information and online registration can be found on their website.
GOLF IN THE PARK. Throughout all our August Xplorer events (found above), Waverley will be teaming up with Co-Action to deliver Golf in the Park. This allows you to come down to the park and try golf for FREE. You don't need any equipment or previous experience to get involved.
BASKETBALL. Waverley Borough Council have teamed up with Wolf Pack Basketball to provide FREE Basketball coaching throughout the Summer. Beginners aged 10 to 15 anyone can come down to take park at local multi use games areas (MUGA). Registration is completed at the start of the session, so please arrive a little earlier to get started on time.
Location

Time

Dates

Sandy Hill MUGA
Lyall Place
Farnham
GU9 0EQ

5pm to 6pm

July: 23, 31

August: 6, 13, 20, 27

The Chantrys MUGA
The Chantrys
Farnham
GU9 7AL

11am to 12pm

July: 24, 31

August: 7, 14, 21, 28

Ockford Ridge MUGA
Ockford Ridge
Godalming
GU7 2NR

5pm to 6pm

July: 26

August: 2, 9, 16, 23

September: 9

Broadwater Park MUGA
Summers Road
Godalming
GU7 3BB

5pm to 6pm

July: 27

August: 3, 10, 17, 24, 31
For any enquiries, please email Leisure@waverley.gov.uk.
12:44, 13 Jul 2021 by Melissa Salisbury