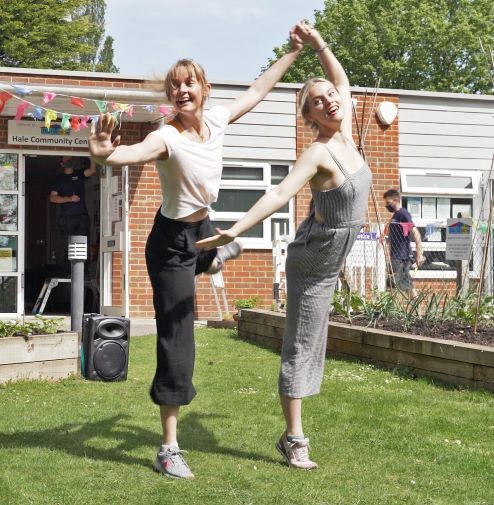 Over the first three days of June, Farnham Maltings worked in partnership with Matthew Bourne's New Adventures and 18 local organisations to bring A Doorstep Duet to front gardens, care homes and courtyards across the town. A Doorstep Duet was specially devised by New Adventures artistic team Kerry Biggin, Etta Murfitt and Paul Smethurst to be performed in outdoor spaces allowing people to experience world class dance on their doorstep.
The idea came from Farnham Maltings desire to find ways of supporting those who have been worst affected by the pandemic, and people who have been shielding or at risk of isolation, and whose opportunity to see and be inspired by seeing live art has been significantly reduced. A Doorstep Duet was the final part of the High Hopes programme that sought to creatively connect the town.
In true New Adventures style, the duets were lively, characterful, and joyful. A Doorstep Duet followed two everyday people being transported back in time through music and discovering the joy of dancing together in different eras.
The Maltings worked with local community groups. Continue reading the Maltings' Press Release here...
18:39, 11 Jun 2021 by Melissa Salisbury