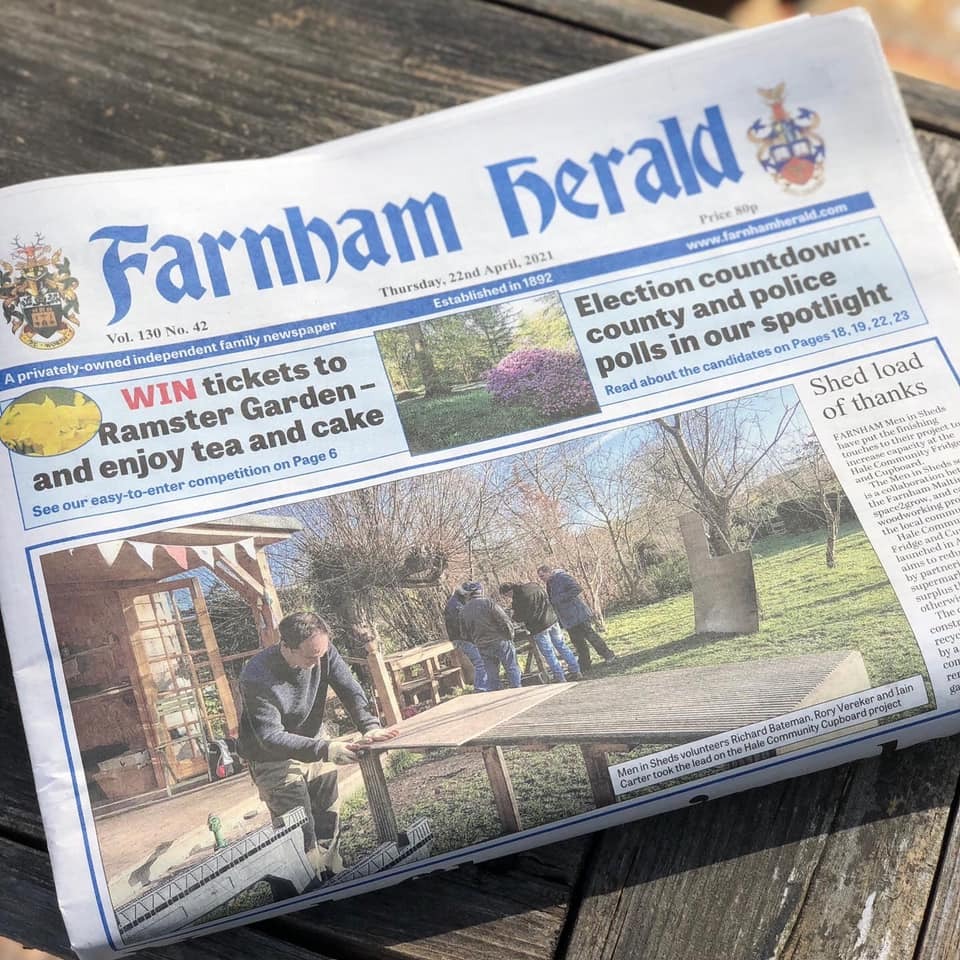 Thank you 'The Men in Sheds team'. A group run as a collaborative project by the Farnham Maltings and space2grow in Farnham.
They recently completed a woodworking project - a storage unit, hand crafted from unwanted decking, which otherwise would have been thrown away - for our Fridge and Cupboard.
This project is particularly special as both space2grow and Hale Community Centre are the Farnham Mayor's chosen charities of the year, projects bringing communities together!
Farnham Herald - Thursday 22nd April 2021
20:35, 22 Apr 2021 by Melissa Salisbury