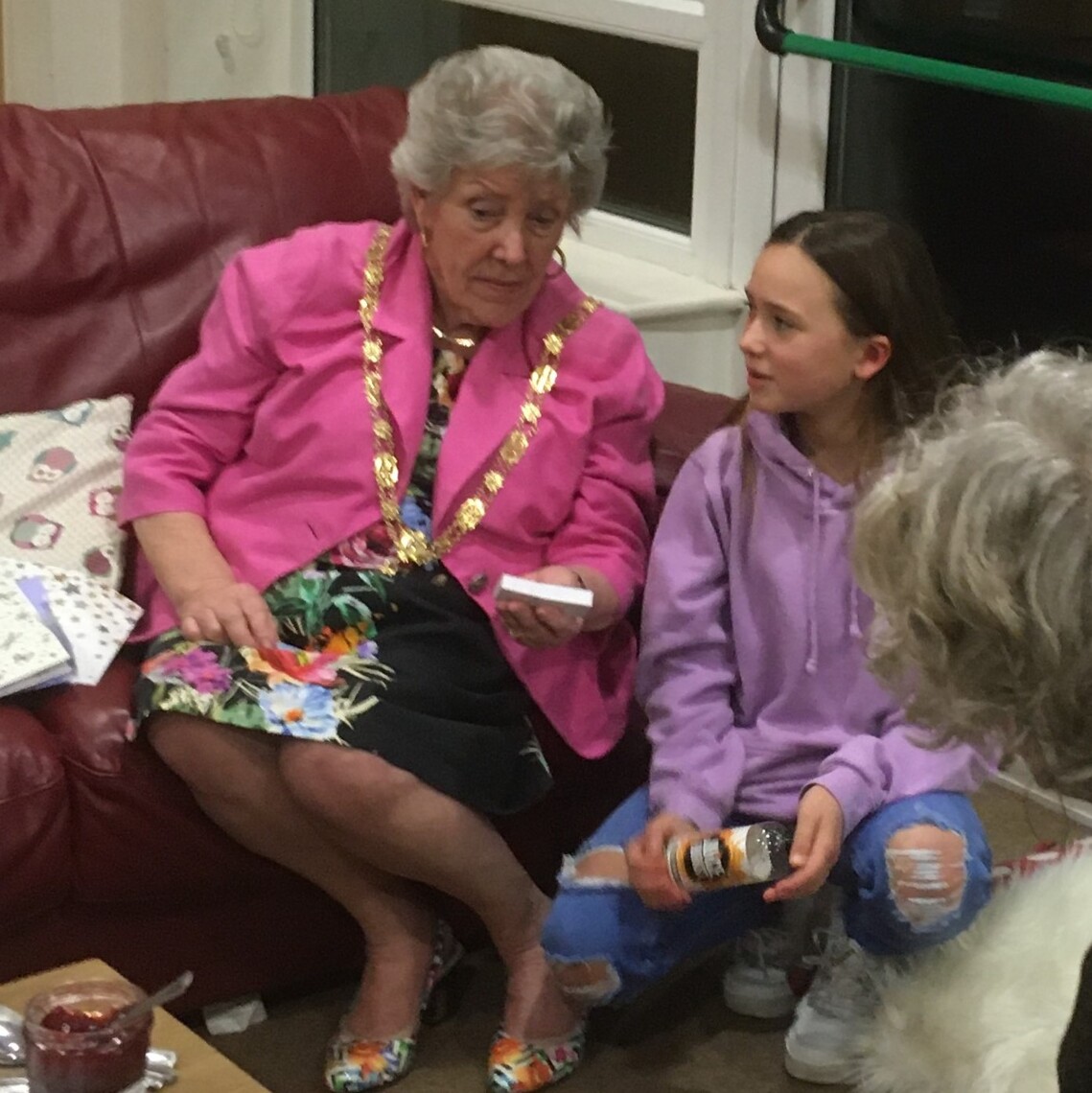 Lots of fun at Hale Community Centre's Girlz Club last week, when the Mayor of Farnham, Councillor Pat Evans came along to join the girls in an informal get together, following an invitation from the new Senior Girlz Group.
There was lots of conversation and a question and answer session, where the girls were able to learn about the Mayor's Mayoral year and the impact her theme 'working with the community for the community' is having on the ways that young people can be involved in decision making within the community.
Emma Swinden, the leader of the Girlz Club congratulated the girls on a very successful evening. They displayed valuable life skills, taking an active role in planning the evening, including creating delicious desserts that everyone enjoyed.
On the weekend of 26th April, members of the Girlz Club and helpers will be raising funds for the Club by hosting the refreshment stall at Music in the Vineyard, where they will have lots of home-made treats to tempt the audience during the interval.
15:07, 10 Feb 2020 by Melissa Salisbury